All those who already know us and follow us for a long time time on social networks, you know that we love to enjoy delicious dishes made with Iberian ham. For this reason, for some time we have created a section called Enjoying the Iberian, where we share recipes that we find very interesting to try and easy to to elaborate.
But today, we have selected the 5 recipes, which are for us the most exquisite made with Iberian ham.
We hope you like them as much as we do and that you enjoy reading this post.
1 – IBERIAN HAM WITH MELON
This recipe is a summer classic and of all times of the year, because a mouthful of rich Iberian ham with a touch of melon is a delight. In addition, easy and fast to prepare.
What varies in the recipe is the way the Iberian ham and melon are presented, some are sliced, others in balls as snacks, and the option is for each one as they like best.
2 – IBERIAN HAM CROQUETTES
A classic, and we do not believe that there is anyone who does not like delicious ham croquettes. It is a highly recommended dish for children and adults as it is so complete.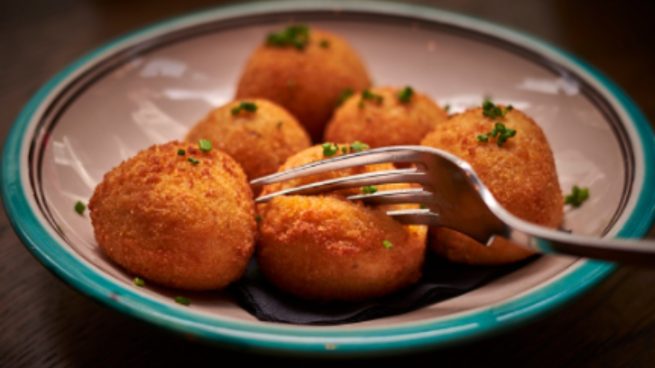 To make this recipe you have to spend more time, first you have to make a bechamel that is with the desired consistency (not too liquid, not too dense), add some very fine taquitos or scraps of Iberian ham. Let it rest until the dough cools and then make the croquettes, they are passed through flour, egg and breadcrumbs. And all that remains is to fry them and enjoy.
3 – ARTICHOKES WITH IBERIAN HAM
It is a rich, healthy and easy recipe to prepare, with it won't take us long in the kitchen.
There are already artichokes throughout the year, but it is highly recommended to pick them in season and prepare them to have them ready to use. It is a food that you can keep perfectly frozen or canned and they last all year.
To prepare the recipe, we clean and wash the artichokes Cook for 15 min, drain and cut in half. The refrito is prepared separately with the Iberian ham in small cubes and after have everything, the artichokes are put together in the same casserole so that they take the exquisite flavor of ham.
And voila, serve and enjoy.
4 – BROKEN EGGS WITH IBERIAN HAM
It is a typical dish of our area (Guijuelo –Salamanca), and always feel like it.
To make this recipe, you need; potatoes, eggs and Iberian ham.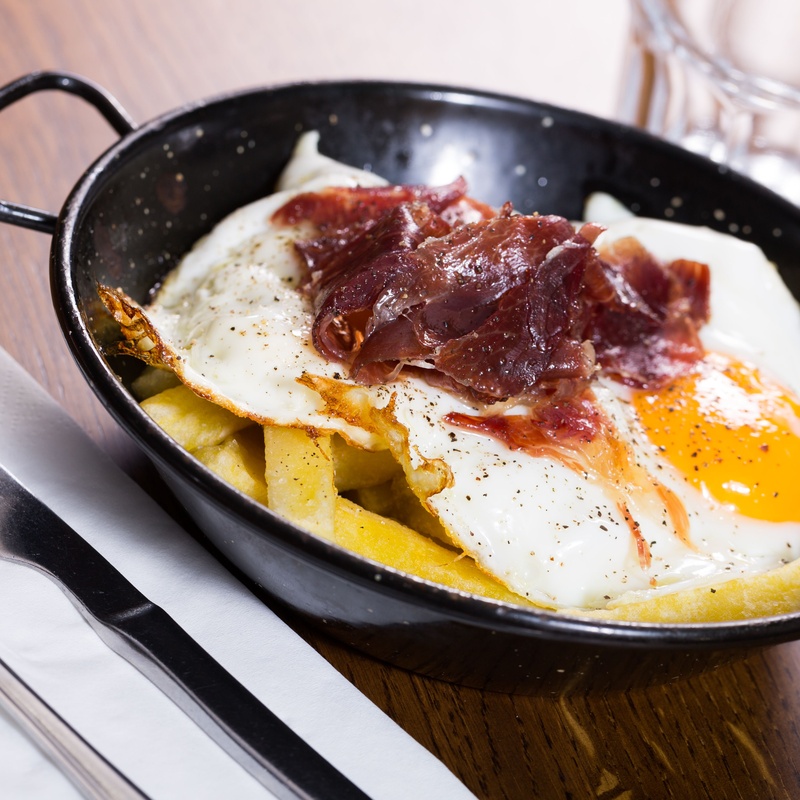 First we peel the potatoes, cut them and salt them. They fry in a frying pan with oil and when they are golden brown set aside.
Second, the eggs are fried and deposited on top of the potatoes.
And third, they cut Some slices of exquisite Iberian ham are placed on top, crowning the plate.
It is already finished, now it only remains to enjoy its flavor.
5 – IBERIAN HAM TOAST
On our list, we could not miss the Iberian ham toast, something so simple and so exquisite.
You only need to have the two main products, a good Iberian ham and a delicious bread from which we are going to cut the slices to toast them or not, that at ease.
Other optional ingredients are natural tomato or olive oil.
Thus, each one can prepare it to their liking.
We hope that by reading our post today, you have not got very hungry. If you want to prepare these recipes with an exquisite Iberian ham, you can enter our online store www.ibericoscrego.com/en/shop/, and we send it to you so that you can make these and other exquisite recipes.