One of the star products of lovers of the kitchen is the Pork Tenderloin Iberian, for its versatility when preparing exquisite recipes.
It is the muscle located in the abdominal cavity of the pork and on the bottom of the spine. From each Iberian pig are obtained only two sirloins.
It is a very lean meat that hardly contains fat, which makes it a great ally of our health.
The Iberian Pork Sirloin is one of the juiciest parts of the Iberian pig, with a mild flavor and a texture that everyone tends to like. There are countless recipes to cook this product, but the best known and with which you can enjoy more of its flavor, is grilled medallions, accompanied with the garnish or sauce that you like the most. An easy and fast way to enjoy eating a great Iberian product.
Next we leave you different recipes to enjoy and savor the Iberian Pork Sirloin, we hope you like them;
Iberian pork tenderloin with seasonal mushrooms
Follow all the steps on Cookpad
Iberian pork tenderloin stew, with stewed potatoes
Follow all the steps on Cookpad
Iberian pork tenderloin tataki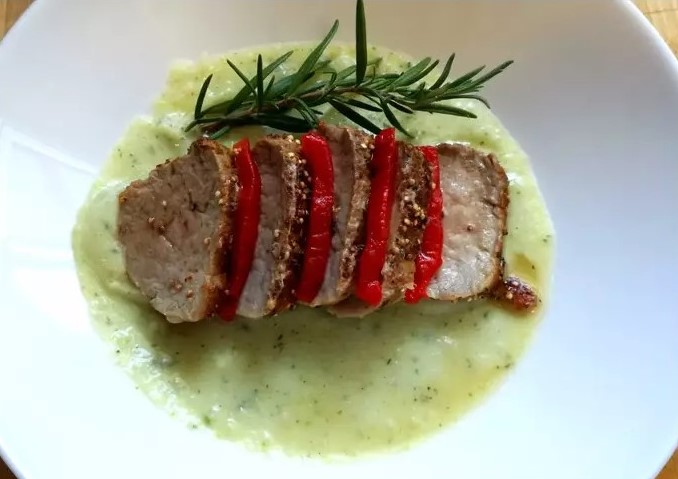 Follow all the steps on Cookpad
Baked Pork Tenderloin
Follow all the steps in SmallRecipes
Wellington-style pork tenderloin by Elena Aymerich
Follow all the steps in Canal Cocina
If you want to buy fresh Iberian products with the highest quality and the best guarantee, you can contact us by e-mail: info@ibericoscrego.com or by phone (+34) 923 58 13 60.
And we send them to you directly where you indicate us.
We serve individuals and companies, contact us without obligation.
You can See more Iberian products at www.ibericoscrego.com/tienda/